Winter Reading: "Chilly" novels, arctic locales, or indoor activities to learn while binging your favorite shows!
What's new at Beanstack? Winter Reading Challenge for the whole Family!
 Let's see how many books Fayette County can read this winter! Once registered, remember to log your books. Our goal is to log a total of 5,000 books by February 28th.
This challenge is for readers of all ages! Everyone registered will be entered to win drawings at the ends of December, January and February.
Go to cplwcho.beanstack.org or download the BeanstackTracker app on your phone or device. To log your reading challenges and to see new challenges.
More Reading Recommendations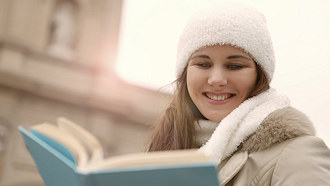 Visit our reading resources page for reviews, recommendations, and eNewsletters on your favorite books.